Father's Day 2018 is 17th June. If you haven't sorted out a gift yet, never fear! There is still time to make it special for the Dad in your life. Here are the best ideas I've found on my travels, searching for new ideas for my kids' Dad.
1. Try this super cute collage of photos, it works no matter how many kids you have, if you have only one then ask them about Daddy over the next couple of days to get a couple of quotes or think of things they have said in the past. Even if your child can't talk yet, I'm sure you come up with what you think they are trying to say!
Original Source.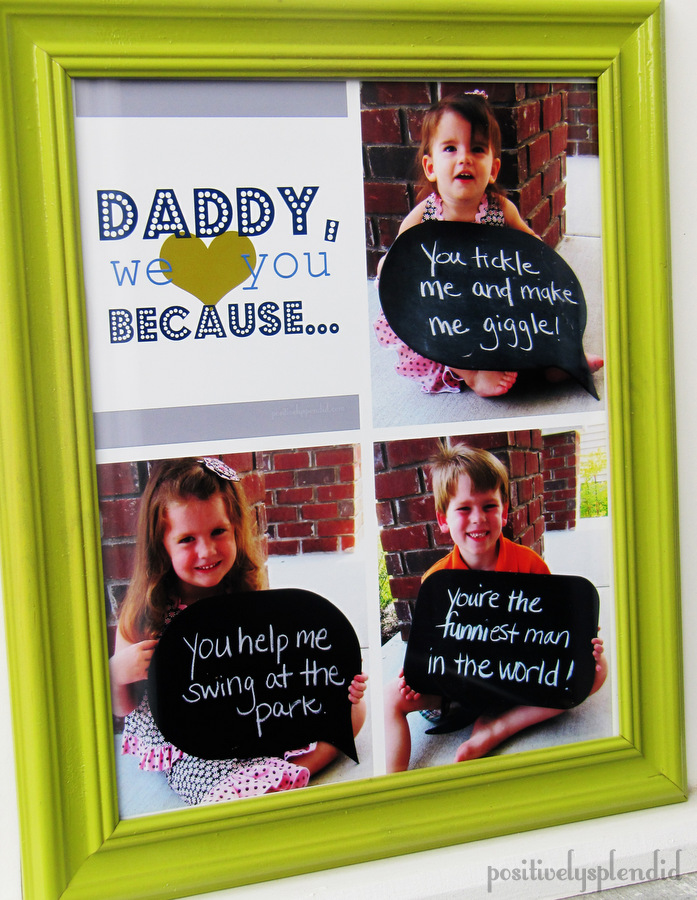 2. Try this cute footprint heart, sure to be a winner with Daddy! Use finger paints or washable paints and make sure you do it outside or put something on the floor - last time I attempted footprints the kids tried to run off!
Original Source.
3. Free Printable available for this one! Fill a bag with sweeties or even just print it off and wrap it round a bag of sweeties - it's the thought that counts!!
Original Source.
4. An awesome hand made card will fill Dad with joy! Here is a selection that you can make at home with the kids.
Original Source.
5. My FREE printable for the children to fill in called All about my Dad.
Available here.
6. Here is a helpful tie printable, simply print it off and let the kids colour it or get more creative if you want to!
Original Source.
7. This one is awesome! I've seen the US version of this but most of the chocolate bars and sweeties are not available over here unless you want to pay a small fortune. HOWEVER, this one is a British one so get out to the shop as Daddy is bound to love it! I couldn't find an original source for this one, just the image but whoever you are THANK YOU!
8. Cute Printable Coupons are sure to make Dad feel loved. If you haven't got access to a printer, try making your own.
Original Source.
9. More free printables, this time with a gorgeous summer feel. I fell in love with them because of the bright colours!
Original Source.
10. I will finish off with my free printable with this heart warming sentiment. I put them on Canvas but it would work equally well as a card or even framed.
Available here.
If you have enjoyed this please pin it and share it :)